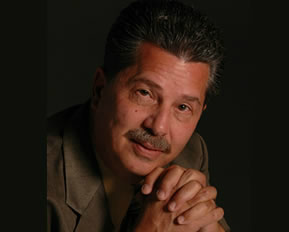 Heart of the arts evangelistic association
A ministry of Matranga Ministries International, Inc.
Proclaiming The Truth Through Music & The Word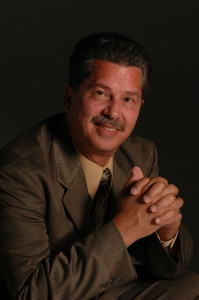 George J Matranga – Founder
George was a professional touring musician and entertainer for many years before coming to know Jesus Christ in a miraculous way. His music manager was gloriously saved and planted seeds that eventually led to George's salvation. After his conversion, George dedicated his gifts and talents to the Lord vowing to live and sing only for Him. Today, he continues to keep that promise both nationally and abroad.
Matranga Ministries was founded in 1983 primarily as a music and evangelistic outreach. At this time there were four distinct outreaches of the ministry: Heart of the Arts music ministries, Commando street crusades and outreaches, Matranga Missions International, and The Shepherd's Door Christian Outreach Center, located in one of the toughest neighborhoods in the city of Houston. Today, all branches of the ministry have been consolidated under one banner: Heart of the Arts Evangelistic Association.
George is called to impact, equip and mentor God's people to lives of consecration. The ministry's purpose is calling hearts to righteousness through music and the prophetic word. God has given him a world vision to carry out his mission in the gospel. This vision has taken him to many countries including Vietnam, Thailand, Malaysia, Croatia, Indonesia, and Australia.
Since the national debut of his first album COMMANDO, George took a hiatus from recording to pioneer a mission church, serve as the worship pastor at his local church, and to travel the world in missions. While on the mission field in Croatia, the Holy Spirit spoke to George plainly to record and release internationally A Man Called Jesus. With a new sense of urgency the ministry had one mission in mind to fulfill the Lord's mandate.
Today that mission has been accomplished. The CD, "A MAN CALLED JESUS" was released. It was said that George Matranga unearths a warm cry to the Father's heart as he paints a melodic portrait of Jesus Christ through worship. Since then, the title song, A MAN CALLED JESUS, has become the ministries theme song.
In continuing in the vision of the ministry, George wanted to expand by building a professional project recording studio. Not only would he record and release new music but help others to fulfil their musical calling. Hence, today Heart Of The Art Studios is up and running fulfilling it's calling.
George's family is the number one priority in his life. He is a devoted husband and father as well as a preacher, singer, songwriter, and author. His wife Tammie is a vital part of the ministry and serves as the office administrator, executive producer and session singer for the studio. George understands that relationship is the highest premium in the kingdom of Christ. He has seen too many ministers win the world and lose their families. George believes that a secure home-life is the springboard for a healthy ministry.
Today, George continues to live out his song and message: Proclaiming The Truth Through Music And The Word. The staff of Heart of the Arts Evangelistic Association is dedicated to raising up other "Evangel-Artists" for music, missions and world evangelism.
"Your decrees are the theme of my song…" Psalms 119:54 NIV